Date/Time
22/Feb/2018 at 7:00 pm
Location: Mazda Hall
Ariana Vafadari, mezzo soprano
Leila Soldevila, double bass
Haroun Teboul, oud, ney, tanbur
Tarit Pal, percussions
In association with Alliance Francaise de Pune.
Programme: Ahang Zayesh, Tale of Innocence, Burning Dance, Lalai, Haunting Melody, L'Errance, Psand, Bird of Light and The Path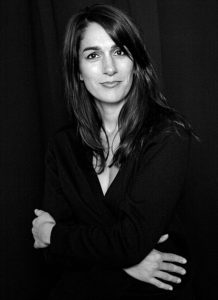 Ariana Vafadari is of Iranian origin who sings in the ancient Zoroastrian gathic language. Gathas are hymns of Zoroastrianism, the religion of Ancient Persia. These poems from the prophet Zarathustra date from about 1700 BC and are surprisingly modern, expressing the life, doubts and choices of a man. Ariana and her musicians have a common trait, they unremittingly stretch musical boundaries, in perfect continuity with their cultural and musical backgrounds, they were trained by traditional Iranian, Ottoman and Moroccan music, jazz, Western classical music or opera, switching from one world to the next.