Date/Time
Date(s) - 09/Feb/2018

As a part of Bonjour India 2017-18, the French Embassy in India & Institut français in association with the Alliance Française India and Gatecrash present:
Mezcal Jazz Unit & Bickram Ghosh
Jazz meets Indian Classical Music
This cross-cultural collaboration will blend and reinterpret the best of Jazz with the most refined percussion instrument in the world, the Tabla, performed by a great maestro of the instrument.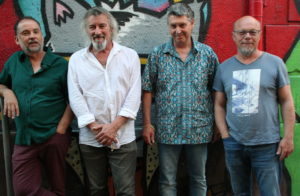 Mezcal Jazz Unit's music is defined by the Mediterranean temperament of its musicians, the reminiscences of traditional melodies, an unabashed attraction for the Orient, a rock like energy and a sense of humour.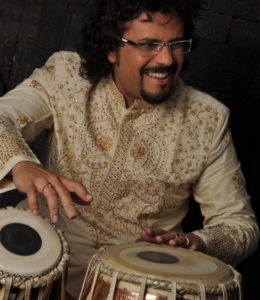 On the other hand Bickram Ghosh, one of India's greatest Tabla maestros, is known for his breath-taking speed and huge range on the instrument. Bickram is known to experiment and reinterpret music through a vast repertoire of musical genres, from classical, rock, new-age to fusion. He is particularly known for combining Indian classical traditions with body-drumming and rhythmic-scatting. Bickram brings with him the young maestro of the electric sitar Abhishek Mallik who offers an exciting range of Indian melody to the collaboration.
Together, they will bring a unique blend of Jazz with Indian Classical music, with diverse energies and interpretations of each other's styles, and renew a collaboration that began over a decade ago.