Date/Time
Date(s) - 15/Feb/2017

Adelina Hasani, violin
Paul Uyterlinde, cello
Fali Pavri, piano
In a programme of Mendelssohn: Piano trio No. 2 Op. 66; Schubert: Piano Trio D 897 'Notturno' and Beethoven: Trio Op. 97 'Archduke'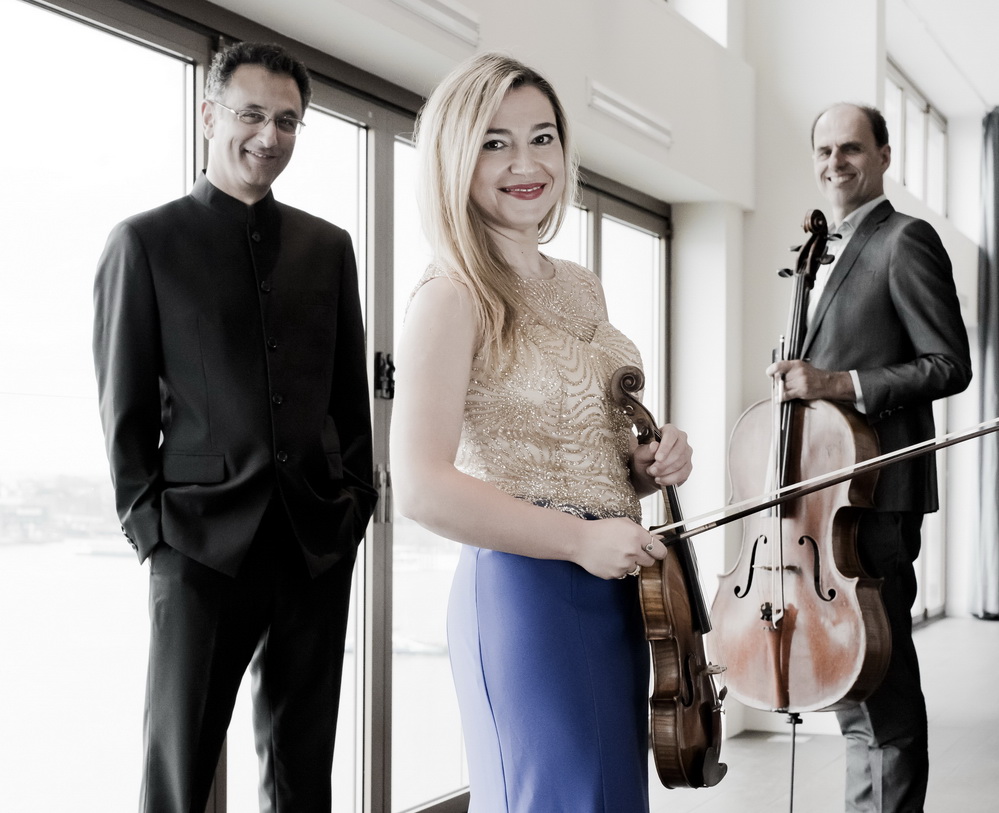 Rembrandt Trio's remarkable mastery of the interplay between light and dark, with frequent use of sharp contrast – chiaroscuro – to draw the observer into the spectacle, resulted in lively scenes filled with drama that never fail to move the viewer. Completely in keeping with the painter's style, the Rembrandt Piano Trio – formed in 2016 by violinist Adelina Hasani, cellist Paul Uyterlinde, and pianist Fali Pavri – presents the abundantly rich classical, romantic, and 20th-century piano trio repertoire in a harmonious collaboration brimming with passion, thrilling their audiences in the process. The three players share a deep-rooted, abiding love of chamber music while fulfilling their various careers as soloist, university professor, and orchestral musician.
In addition to recitals that often feature programmatic themes and spoken narration, family concerts turn up on the roster, with Edwin Rutten, for example, enacting Yehudi Menuhin's fairy tale, "The King, the Cat, and the Violin"; the Rembrandt Piano Trio also develops unusual projects such as programs inspired by exhibitions in Amsterdam's Hermitage Museum.
The trio's work with contemporary composers provides yet another type of intriguing program that is ultimately a valuable journey of discovery for the performers and audience alike.