Date/Time
27/Feb/2018 at 7:00 pm
Location: Mazda Hall
In a programme of Mozart : Sonata K 457; Mendelssohn: Lieder ohne worte (selections), Fantasia Op. 28, Rondo Capriccioso Op. 14; Fano : Rimembranze di Padova; Chopin: Nocturne Op. 48 No. 1, Ballade No. 1 and Liszt: Fantasie après une lecture de Dante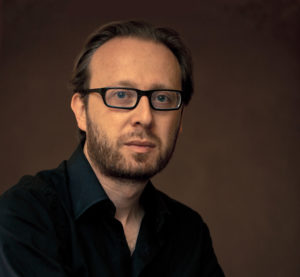 Roberto Prosseda was born in Latina, Italy, in 1975. His Decca albums dedicated to Felix Mendelssohn, including the Piano Concerto No. 3 with the Gewandhaus Orchestra and Riccardo Chailly, have won much acclaim in the press, including the CHOC from Le Monde de la Musique Classique, the Diapason d'Or and Chamber Music CD of the Month in the UK's Classic FM magazine.
In 2010, Deutsche Grammophon selected twelve recordings by Prosseda to add to the box set, "Classic Gold". In 2014 Prosseda completed his 10-year project of recording all of Mendelssohn's piano works for Decca in 9 CDs.
Other than Mendelssohn, whose piano music he is considered to be a leading interpreter of today, Prosseda's interpretations of Mozart, Schubert, Schumann and Chopin have been particularly praised, and these composers have in fact featured in Prosseda's recent Decca recordings. In 2015, Prosseda started the complete recording of Mozart's Piano Sonatas with a modern piano tuned with unequal temperament.