Date/Time
04/Feb/2018 at 6:30 pm
Location: Mazda Hall
In a programme of Bach : Partita No. 4; Schubert : Sonata D. 959 in A Major; Brahms : Ballade Op. 10 No. 4 in B major, Intermezzo Op. 119 No. 1 in B minor, Intermezzo Op. 76 No. 3 in A flat Major and Beethoven : Sonata in A flat Op. 110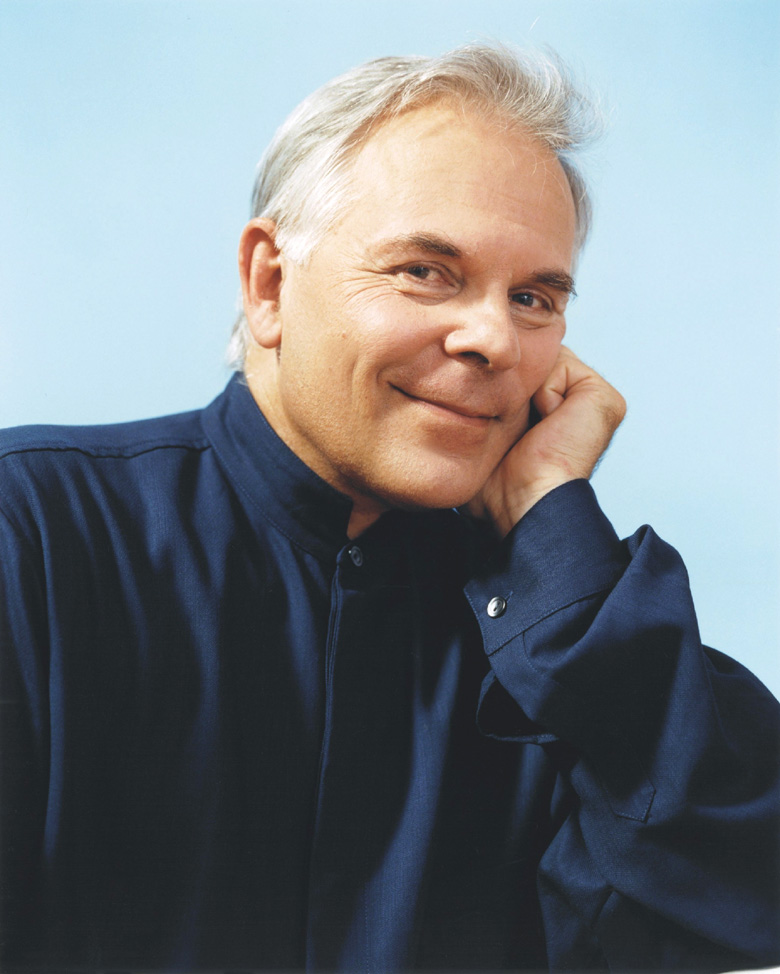 Stephen Kovacevich is one of the most searching interpreters. As a pianist he has won unsurpassed admiration for his playing of Beethoven, Brahms, Mozart and Schubert. In addition to his long and distinguished career as a soloist, he has conducted for many years, winning warm praise for his work with orchestras throughout the world in repertoire from the 18th and 19th centuries.
On 17 October 2010 Stephen Kovacevich celebrates his 70th birthday with a concert at the Wigmore Hall, a venue he performed in for the first time over 50 years ago. Artists taking part in the concert include Martha Argerich and the Belcea Quartet.
Born in Los Angeles, Stephen Kovacevich made his concert debut as a pianist at the age of 11. When he was 18 he moved to England to study with Dame Myra Hess. His international reputation has been built both on his concert appearances, renowned for their thoughtfulness and re-creative intensity, and on the highly acclaimed recordings he has made throughout his career.
Kovacevich has enjoyed two long-term relationships with recording companies, first Philips and then EMI. His concerto recordings for Philips, including Beethoven, Schumann and Bartók, have long been staples of the catalogue. As an exclusive EMI artist, he recorded both Brahms Piano Concertos with the London Philharmonic Orchestra and Sawallisch; No. 1 was Grammy-nominated and won the 1993 Gramophone Award and the Stereo Review Record of the Year, while No. 2 won the Diapason D'Or. The other great projects of his work with EMI were a compelling series of Schubert Sonatas and a set of the 32 Beethoven Sonatas completed in 2003, hailed as one of the most authoritative ever recorded. One critic described The Hammerklavier as: 'an unflinching, sometimes combative view of a titanic masterpiece, and a version to be spoken of in the same breath as those of Brendel, Gilels and Pollini… Kovacevich announces the music's potency from the first bar.'
Kovacevich has recently released to unanimous critical praise Beethoven's Diabelli Variations for Onyx Classics, exactly 40 years after his first recording of the work for Philips in 1968. The Financial Times wrote,… a temperamental, almost explosive approach that resonates with rhythmic and nervous energy but also leaves room for elegance, wit and introspection. Kovacevich's journey is always engrossing and never less than Beethovenian. This recording won the 2009 Classic FM Gramophone Editor's Choice Award.
Stephen Kovacevich has appeared with orchestras worldwide. Recent and forthcoming highlights include concerto appearances with David Zinman and Orchestre de Paris, Carlo Rizza and the Residentie Orchestra, Yannick-Nézét-Séguin and Rotterdam Philharmonic, Kent Nagano and Montreal Symphony Orchestra, Sylvain Cambreling and Yomiuri Nippon Symphony Orchestra, Melbourne Symphony Orchestra, BBC Scottish Symphony Orchestra and Orchestre Philharmonique de Monte-Carlo, and recitals in London, Paris, Chicago, Houston, Melbourne, Sydney, Beijing and Shanghai.
Stephen Kovacevich is a committed chamber music player whose partners include Steven Isserlis, Gautier Capuçon, Renaud Capuçon, Kyung-Wha Chung, Truls Mørk, Emmanuel Pahud and Anna Larsson. He has lived in London for many years.