Date/Time
Date(s) - 13/Jan/2017

In association with Alliance Française Pune
Stringly Yours is a new project lead by Mishko M'ba and bringing together himself on bass and Shanks on guitar for a Strings music journey through his own compositions, some songs from Shanks and the re arrangements of some of his favourite musicians and composers (Metheny/Pastorius, Shakti…). 20 fingers chorded on Jazz, Gypsy, ballads… for a Strings Celebration!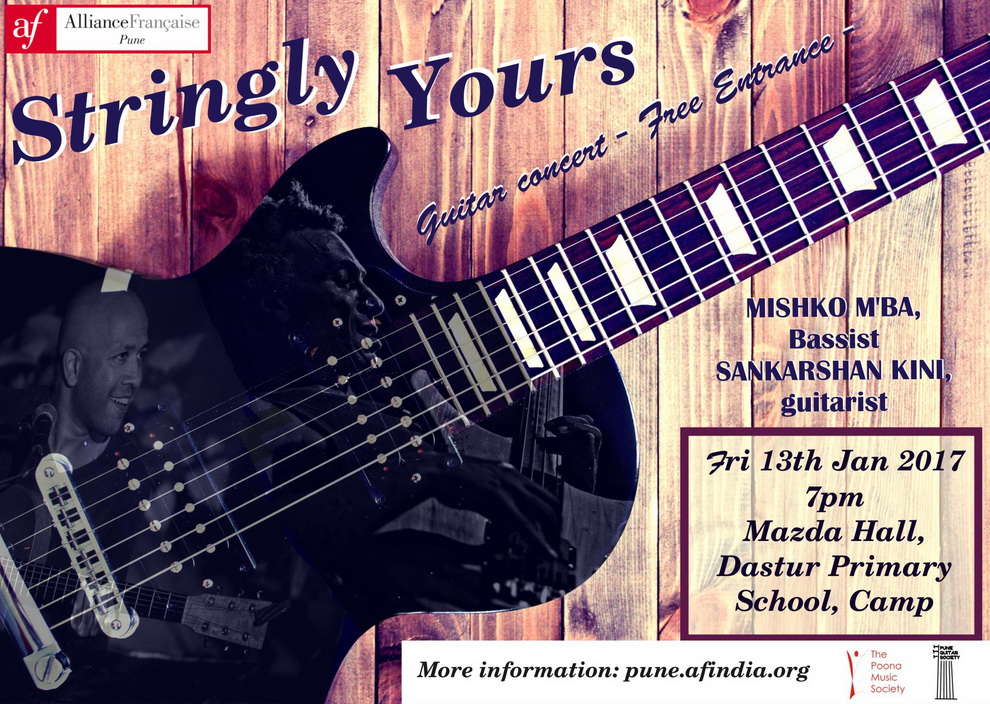 Mishko M'ba is considered amongst the cream of French bassists, this composer, arranger, producer, bass guitarist, pianist was born in France. He has performed on numerous French and international scenes from the 80s, before moving to India (Pondicherry) where he lives for 12 years. A student of western classical music in Toulouse, he later focused on jazz and rock.
Sankarshan Kini known as Shanks, is a music producer, singer and multi instrumentalist from Bangalore. He was initially trained in tabla and Carnatic violin and plays guitar, harmonica, trumpet and mandolin as well. He performs and produces in pop, rock, blues, Latin American and jazz styles and collects ethnic music.