Date/Time
Date(s) - 14/Dec/2017

In a programme of G. Bononcini : Per la Gloria; A. Vivaldi : Vedro Con Mio Diletto; G. F. Handel : Where'er You Walk, Venti Turbini; J. S. Bach : Erbarme Dich; C. W. Gluck : O Del Mio Dolce, Che Faro Senza; F. Schubert : An Die Musik, An Den Mond, Die Forelle; J. Brahms : Wie Melodien; C. Debussy : Les Cloches and M. Head : The Singer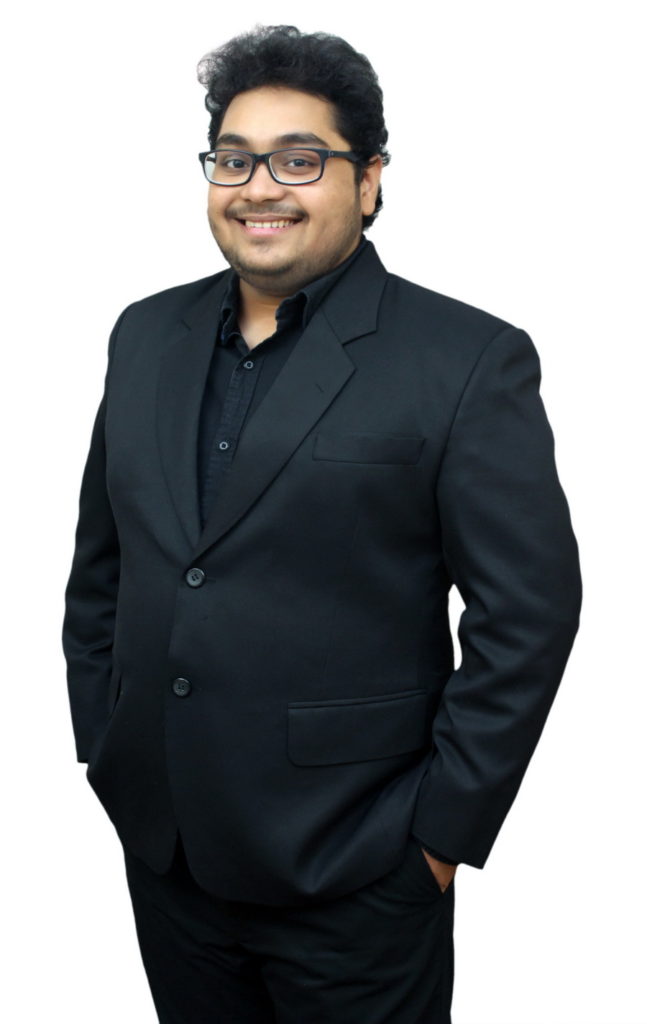 Subin Sebastian Mathai, the incumbent Young Musician of the Year 2017 of the Olga and Jules Craen Foundation (OJCF) discovered his unique voice and revelled in it, though usually in private. In 2012 he had the opportunity to sing for renowned soprano Patricia Rozario OBE FRCM. It was here that his life took a new direction. Subin studied voice under the tutelage of Mumbai based soprano, Minaish Doctor and regularly participated in the Master Classes conducted by Patricia Rozario and Pianist Mark Troop under Giving Voice to India Programme of the Giving Voice Society (GVS). As the incumbent OJCF laureate, Subin had a wonderful opportunity to participate in a summer music programme in the UK and work with experienced professionals.
Subin is currently a pupil of Counter-Tenor Michael Chance CBE, Mezzo Soprano Caitlin Hulcup and Tenor Ian Partridge CBE at the Royal Academy of Music in London, where is pursuing a Master's degree. He particularly enjoys singing baroque music especially the works written for Castrati by numerous 18th century composers, but is equally at home singing modern works.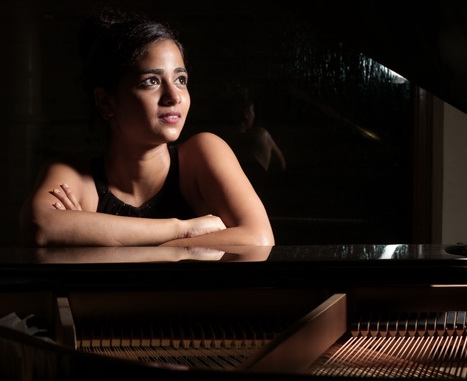 Nadine Crasto began learning the piano at the age of 9 under the tutelage of Myrna Fernandes. She graduated with a Master of Arts Degree in Piano Performance at the Royal Academy of Music, London, studying under Colin Stone. She studied harpsichord with Carole Cerasi and performed anachronistic chamber works on various historical instruments during her studies in London. Nadine was awarded the Nancy Dickinson Award and the Greta Parkinson Award for good work, conduct and general achievement at the Royal Academy. She completed the LTCL Examination in 2009 at the age of 17 and received two awards for the ATCL Examination the previous year, having achieved the highest marks in Mumbai.
She has participated twice in the All-India Music Quest Competition achieving gold seals and winning first place in the Jazz and Popular Music section in 2011, as well as in the All-India Con Brio Festival, at which she was a semi-finalist in the year 2010. She gave a piano recital at the NCPA Stopgaps Young Talent which received much acclaim, and has been performing at solo and chamber music concerts in London, Mumbai, Goa, Kolkata, Mysore, Bangalore, Ahmedabad, Delhi and Pune. She has performed at several master classes and piano workshops conducted by Kathryn Stott,Tatiana Sarkissova, Colin Stone, Mark Troop, Paul Stewart, Christopher Norton, Peter Mack, Scott MacBride Smith, Nelita True, Farheed Curmally, Stephen Kovacevich, Marialena Fernandes and many others.
Nadine has trained, conducted and composed vocal arrangements for choirs, preparing them for competitions and performances since the age of 16. She was a part of the Discover Music Programme of the Mehli Mehta Music Foundation and taught music in various schools. She also gives private piano lessons and prepares students for music exams, competitions and performances. A number of her students have achieved distinctions and won prizes.